When setting up a Flow, you will be presented with two options, to either add default paths or conditional paths. In this article, we'll guide you through the process of setting up a default path.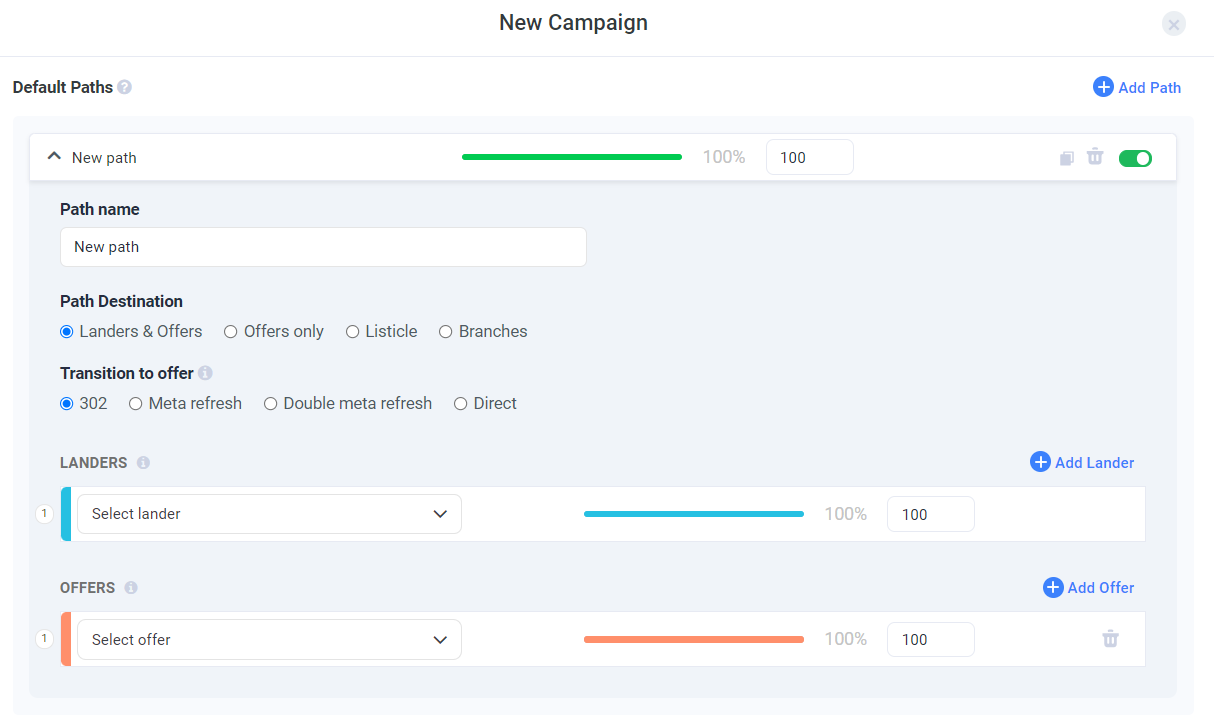 Begin by giving your path a new name.



Note: Each time you add a default path, its name will be automatically set as "New Path". Make sure to customize it in order to be able to reuse it when needed.

Designate its Path Destination among 5 options:

- Landers & Offers
- Offers only
- Listicle
- Advanced Flow
- Branch



Note: Listicle allows you to create a more layered path for your visitors, extending the standard campaign funnel by adding an additional step with a lander. A visitor will first see a pre-lander that has links to subsequent landers; each of them containing links to different offers.

Proceed to selecting your Transition to offer.

Based on the path destination option you've chosen, add in other elements such as the path's lander and offers.

Note: The traffic distribution is governed by a weight value. The proportion of weight values is reflected in a percentage of traffic distribution. This percentage always sums up to 100%.