Inside ClickFlare tables are everywhere. They are there to help you better understand your campaigns and their performance, by compartmentalizing different indicators, such as the number of clicks or the generated revenue for any given campaign, and crucially analyzing them.

Little unbeknown to the eye, are a series of features that expand further what you can do with your tables and what they can do for you. Let's explore them!
1) Easy Selection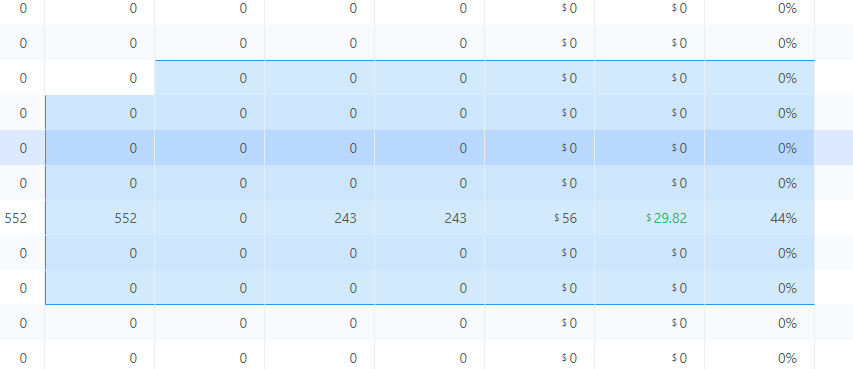 You can easily select a bunch of cells, by just dragging & selecting them. This simple feature enables additional ones, which we will see below.
2) Copying Tables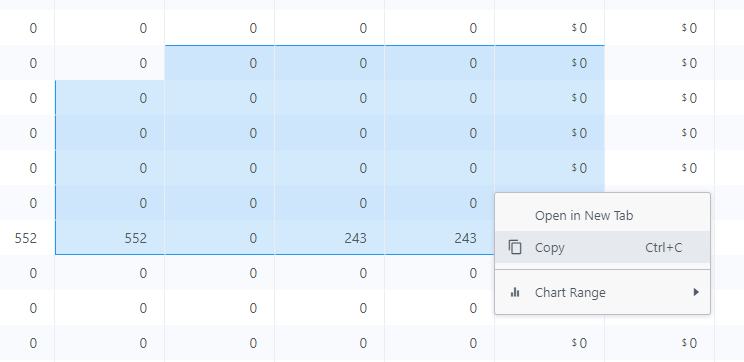 Once you have selected a few rows and columns (example above), say you want to copy and paste this table somewhere else, such as a word file, you can do that in a few clicks by right clicking on it, selecting copy and then pasting the table on your desired file.
3) Creating Charts

Moving on, what about selecting a group of data and building a chart on them, instantly? Well, you can do that, by just selecting Chart Range when you right click on your desired table.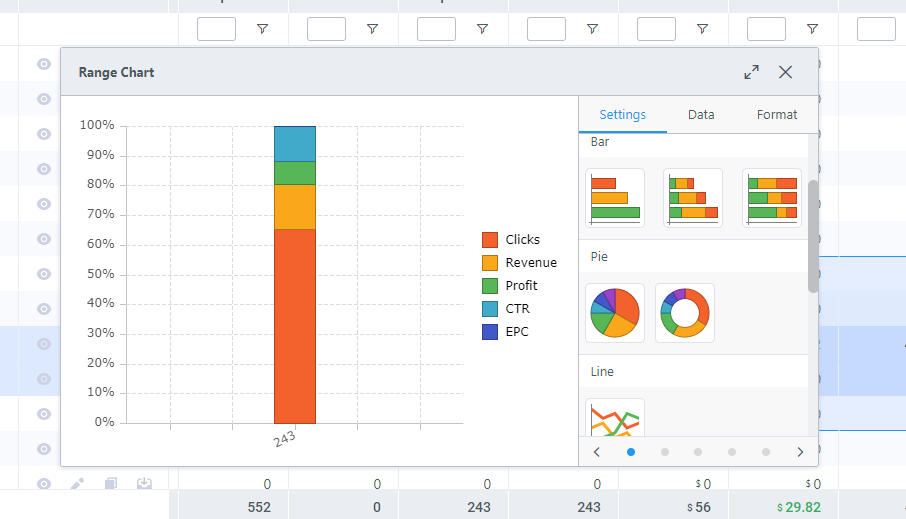 From there you can choose the shape and form of your chart, and further format it by changing its look or adding/removing certain elements from it.
Tip: You can also download your charts, by clicking on the Download Chart icon.