Integrations are a key component of ClickFlare's platform, they connect your account with a second party (e.g. Facebook) and assist both parties in exchanging valuable data between the two. Our list of supported integrations is an ever-expanding one, and if you don't see an integration you are looking for, contact our support; chances are we are working on adding it.

Integrations are easily found by entering the Settings Menu; located between Conversion Upload and Voluum Importer.

You'll be presented with the choice of adding four different types of integrations.
Conversion API Integrations (which includes the likes of Facebook and Google Ads)
Cost Tracking Integrations (Taboola, RevContent and ContentAd)
Affiliate Network Integrations (such as ClickBank)
and Revenue Stream Integrations (System1, Sedo, DomainActive and Tonic)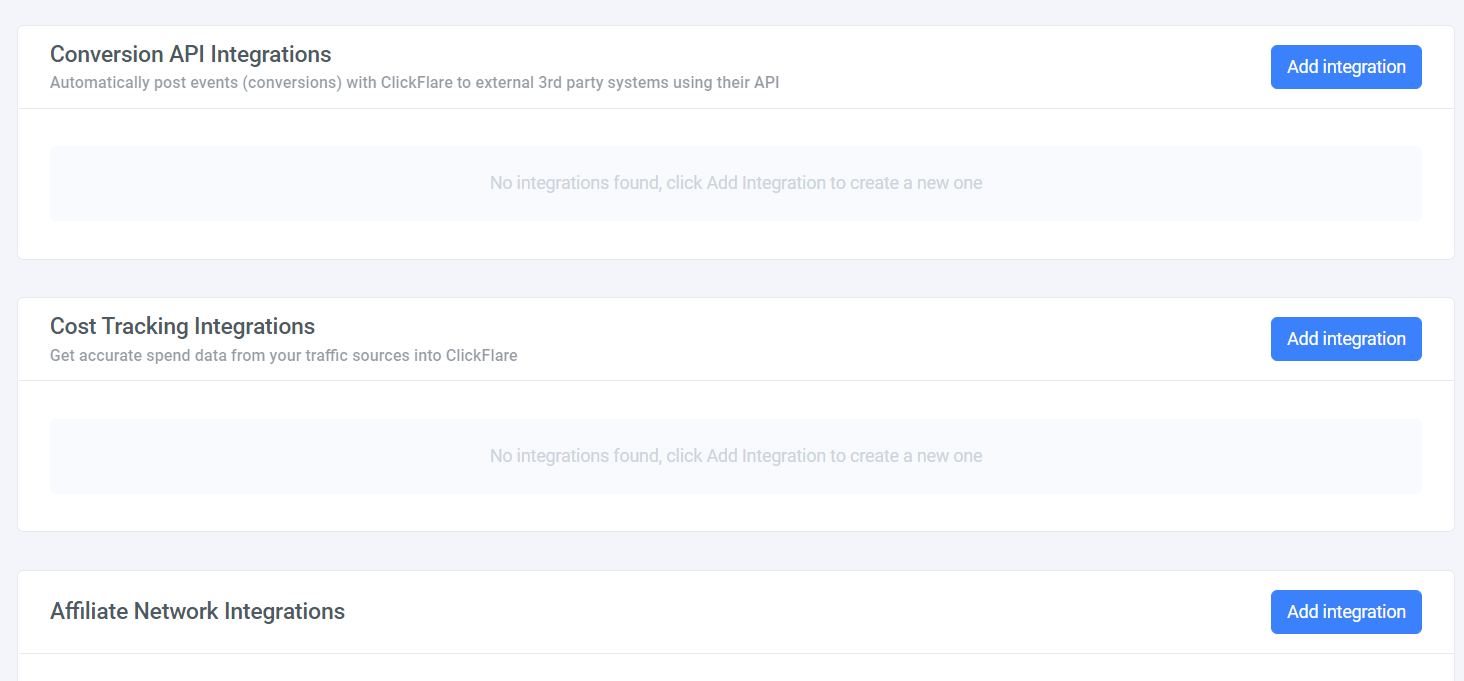 To begin the process of adding an integration to ClickFlare, simply press Add Integration.