Click URLs are used to redirect a visitor from a landing page to an offer, by copying the Click URL and placing it in the body section of the landing page's HTML. Landing pages with a ClickFlare URL do not require any additional scripting for tracking clicks or offer redirections.

To access Click URLs, open the Settings Menu by clicking the gear icon on the top left of your window from anywhere inside ClickFlare, and then selecting Tracking URLs.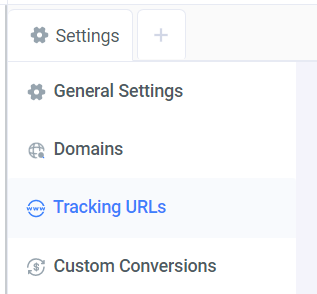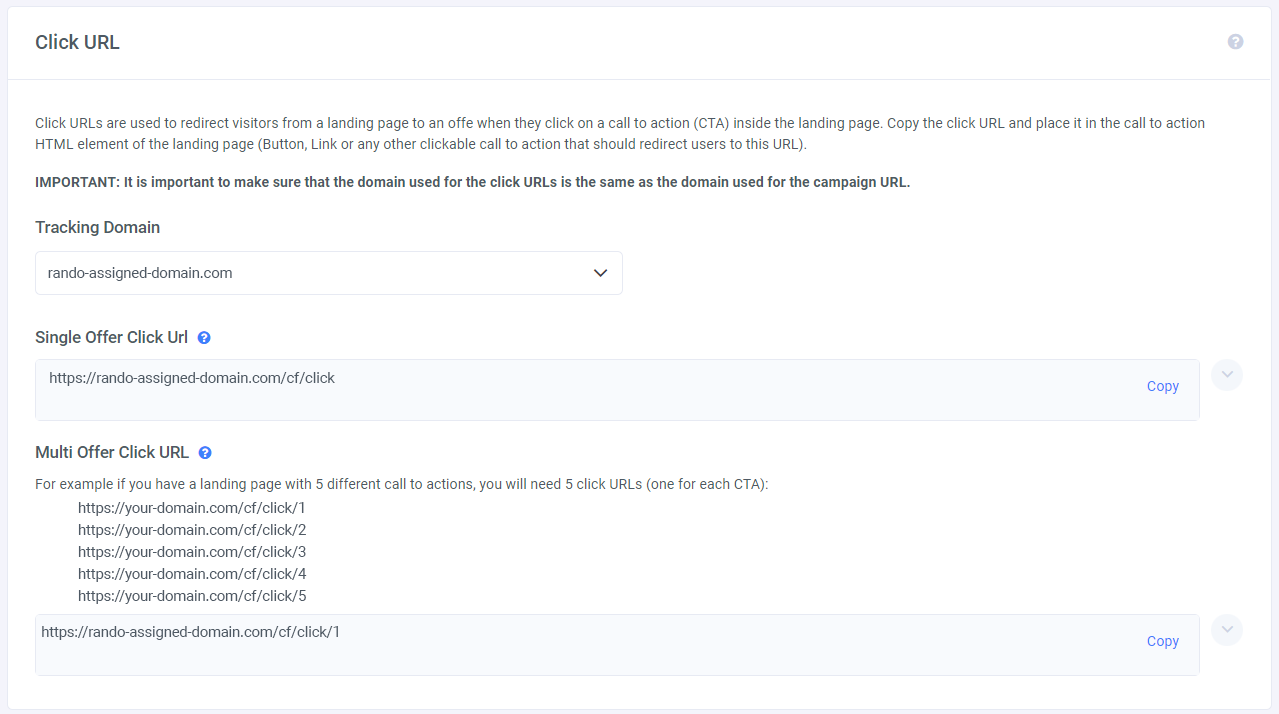 The number of offers and the type of link on a landing page determines the click URL type.
Single Offer Click URL - In case you want to link only one offer from your landing page or to randomly rotate your offers, you need to use Click URL. In this event, each click URL leads always to the same offer or to a random one.
https://your-tracking-domain.com/cf/click
Multi Offer Click URL - On the other hand, if you want to link multiple offers with a corresponding number of CTA links on the same landing page, use multi-offers click URLs (similar to a Click URL with an ordinal number attached, which matches with an offer).
https://your-tracking-domain.com/cf/click/1
https://your-tracking-domain.com/cf/click/2
https://your-tracking-domain.com/cf/click/3
https://your-tracking-domain.com/cf/click/4
....
https://your-tracking-domain.com/cf/click/n