To add a ClickBank integration to ClickFlare, it's fairly straightforward. Begin by accessing the Settings Menu, found on the top right corner under the gear icon.
Move to the Integrations Tab.
On the Affiliate Network Integrations box, click on Add integration.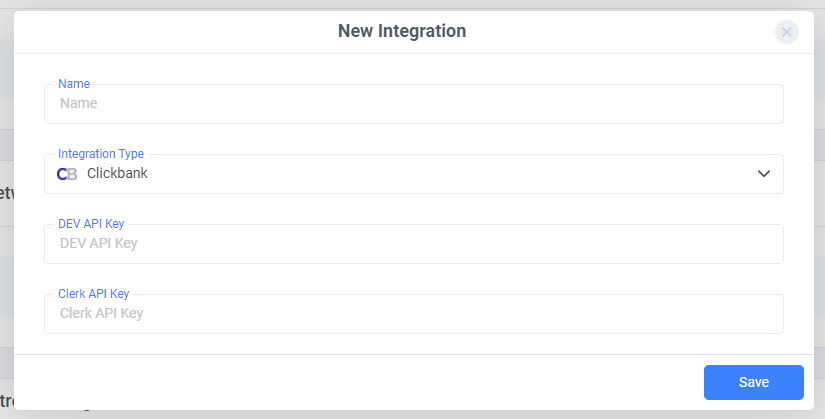 Note: Have your integrations' connection info ready before proceeding to connect it with ClickFlare.
After having named your integration,
Select ClickBank as your integration type.
Proceed to writing down your DEV API Key & Clerk API Key.
Once done, click on Save.
Your new Integration will now be listed on the Integrations Menu.