To add a System1 integration to your ClickFlare account, begin by accessing the Integrations Menu, found in the Settings Menu (gear icon).
Under Revenue Stream Integrations, click Add Integration.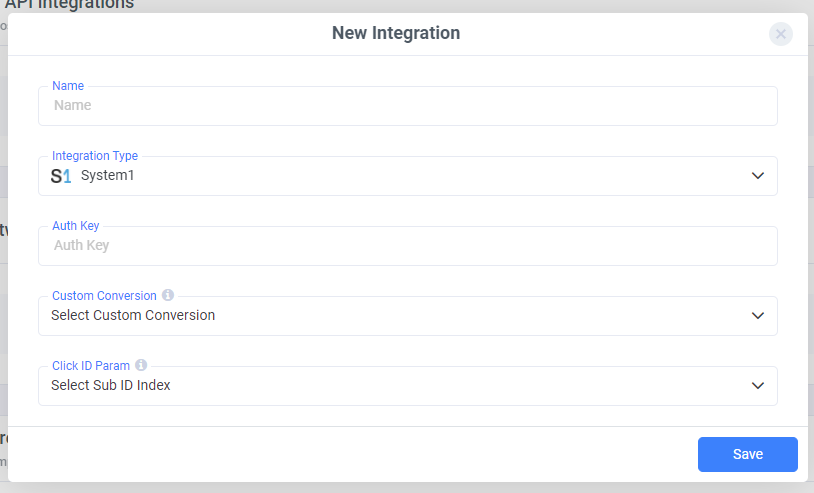 Begin by naming your integration and select System1 from the list of supported Integration Types.
Before adding your Authorization Key, choose the custom conversion you want to attribute the conversion event to.

To learn how to add a custom conversion in ClickFlare, follow our article here.
Then select the Click ID that is passing back the info to System1. Make sure to specify the right ID, be it Sub ID 1 or 2.
To get your Authorization Key, you'll have to contact your System1 account manager. Once you have the key, paste it into its field.
When you are done with the process, click on Save and your Integration with System1 will have been completed.
For a more detailed explanation of this guide, follow the video below.